He is Risen!
---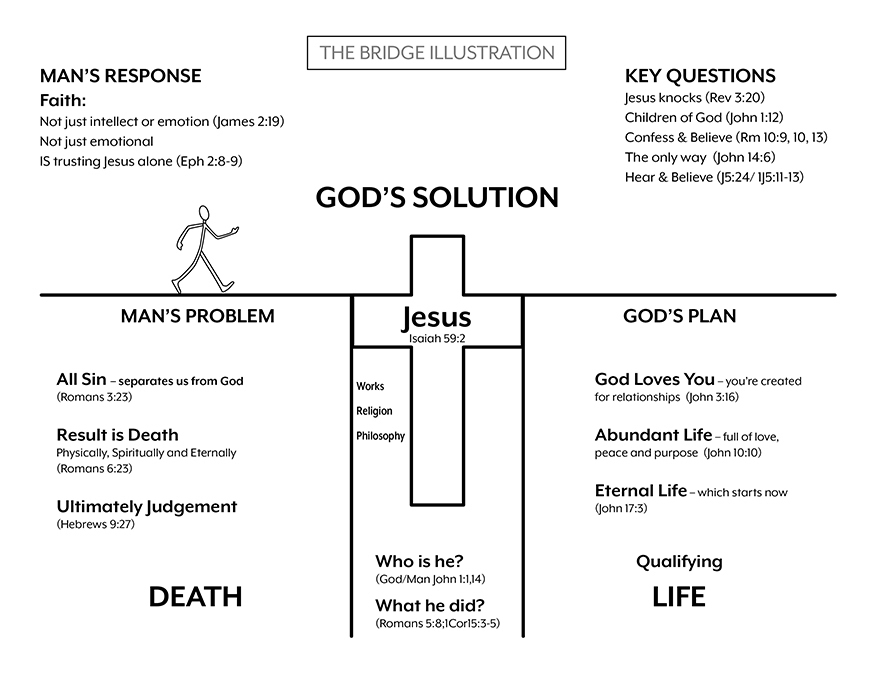 ---
THIS WEEK

MONDAY, April 2
Church Office Closed

TUESDAY, April 3
7:00 pm Youth Study
7:00 pm Deep Dish for Women

WEDNESDAY, April 4
9:45 am Keenagers Study
4:00 & 6:30 pm AWANA
6:40 pm The Truth Project
6:40 pm Soul Care
6:40 pm Living the Will of God
6:40 pm Financial Peace
6:40 pm Worship & Prayer
THURSDAY, April 5
7:00 pm Evening Edition for Women
7:00 pm Men's Floor Hockey

FRIDAY, April 6
7:30 pm Terminal Velocity for students Grades 9-12
SATURDAY , April 7
2:30 pm Terminal Velocity for Young Adults (including grade 12 students)

SUNDAY, April 8
9:15 & 11:15 am Worship Services
6:00 pm Hymn Sing
---
JOURNEY UPDATES
WOMEN join us Tuesday, April 3 at 7:00 pm for DEEP DISH. A time of connection, community, and conversation. We will meet in the Fireside Room and dessert and coffee will be served. All women are welcome to attend this casual evening.
HYMN SING April 8 at 6:00 pm. Join us for a good old fashioned Hymn Sing. This is open to all ages. Bring finger foods to share after the event.
YOUTH PARENT PRAYER & MEETING night with Pastor Josh. Tuesday, April 10 at 7:05 pm until 8:40 pm.
KEENAGERS SPRING BRUNCH Saturday, April 14 at 10:00 am with musical guests 'The Martens Family.' Sign up by calling the church office.
SINGIN' THE GOSPEL April 22 at 6:00 pm The Singing Hills is often referred to as 'Canada's first family of Gospel Music'. A music ministry that blesses and ministers to your heart and soul. You won't want to miss their great family harmonies which now include the third generation.
HOW TO SHARE THE GOSPEL Evangelism Training April 12 at 7:30 pm. God calls us to share our faith with those around us. Pastor Scott will teach how to share in every setting including door to door.
'ALIEN INTRUSION' Movie April 16 at 7:00 pm Spruce Grove Landmark Theater. Advance tickets only. $20 each-must be purchased online. This movie gives answers to the highly debated topics of space time travel, time dilation, and extra-terrestrial's from both a biblical and scientific platform. For further questions, please email Bryan.
WOMEN'S RETREAT April 20-22. Registration is now open online. Earlybird cost is $160/person until April 8.
Save the date GRANDPARENTING MATTERS CONFERENCE June 22-23. Visit our website for details or to register.
DEEPER LIFE SCHOOL OF THEOLOGY is offering the Course "Studies in the Book of James" with Dr. Charles Gaulden April 19-21.Come and learn the key New Testament principles of achieving spiritual success. Email Pastor Coreen for details.
---
FINANCIAL UPDATE

Weekly Update -March 25, 2018
General Fund giving Mar. 18 $19,786
39 week average $24,014
-- Budget requirement $ 24,327

Future Dev. Fund giving Mar. 25 $7,749
--Balance as of Mar. 18, 2018 $836,384
Monthly Update July 1 to Feb. 28, 2018
General Fund:
-- Budget Surplus $ 9,613
-- Year to date Surplus $ 79,074

Global Advance giving $ 101,887

Canadian Ministries giving $ 32,920


---
PRAYER
Our International Workers: Tracey Flynn, Roy & Miriam Taylor, Travis & Sharon Thiessen.

Our Pastoral Team Staff Member: Pastor Andrew Bugiera. Andrew is our Pastor of Worship, Arts & Prayer. He is married to Amy and they have three children ages 7, 4 & 2.

Our Administrative Team Staff Member: Debbie Funk. Debbie is married to Rod and they have two children ages 14 and 12.

Our Elders Team Member: Tim Wiebe. Tim is married to Julie. They have 3 children ages 16,13 & 12.

---

Family Matters

CONTROLLING THE FIRE Anger management from a Christian perspective. Course at Immanuel Lutheran Church April 19 - May 17 (Thursdays) 7:00 pm to 9:30 pm. Call 780-690-2375 to register. $175.00 per person or $300.00 per couple.

Neighbour Link Fundraising Dinner, April 7 at the Holy Trinity Catholic Church. Doors open at 5:30 pm and tickets are $50 each. Neighbour Link is a non-profit ministry, giving practical help to those in crisis through financial assistance, vouchers, medical aid and much more. Tickets can be purchased by calling 780-960-9669.

Please Note: The church office will be closed Monday April 2.