Growth Groups are SGAC groups of approximately 8 – 20+ people that meet together for 10-12 weeks to grow in their faith, make new friends and share in an activity or study that they are interested in.
At SGAC our mission is: To Know Jesus, To Know One Another, and To Make Jesus Known.
In order "to know Jesus" and "to know one another" our goal is to have every adult that calls SGAC their home church involved in a Growth Group.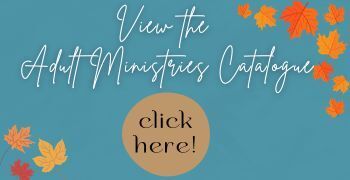 Here's what a few people are saying about Growth Groups:
"I believe that Growth Groups is a vital and vibrant ministry opportunity. I appreciate the opportunity to meet new people and have fellowship mid-week. The fellowship we experience at a study at home in the evening is deeper than the Sunday morning greeting variety of fellowship. This fellowship follows through to prayer and contact throughout the weeks. It helps each individual to feel seen in their church. I also believe this type of fellowship translates to a more genuine fellowship in the foyer on Sundays. People are getting to know one another on a deeper level." LF
"Thank you! We have been at your church for 6 weeks and it is already starting to feel like home." DV
"This has been such a positive experience for my husband and I." CS
"We are new to Alberta and the church and found the Growth Groups to be a wonderful way to connect and feel at home at SGAC and also be challenged to grow spiritually." MJL
Have questions? Check out or Growth Groups FAQs.
Join us January 15 at the church for our launch of Growth Groups!